You are cordially invited to join 
FC Club (Shanghai) Villa Networking Party
This event brings togteher Entrepreneurs, Investors, Finance, Banking, High-Tech and also Luxury, Fashion, Art,  Creative Professionals...
@ KEE Club Shanghai, an exclusive new private members' club set in a truly unique, beautiful and intimate environment at the elegant 1920s Twin Villas on 796 Huai Hai Lu
FC CLUB奢华别墅秋末社交盛会  
- 当创业、投资、金融、银行、科技遇上时尚、艺术、奢侈、创意
@KEE Club, 尊贵私人会所KEE 位于淮海路796号,建于上个世纪20年代的瑰丽建筑物
-(Twin Villas)内,设计独特及瑰丽,极具私密氛围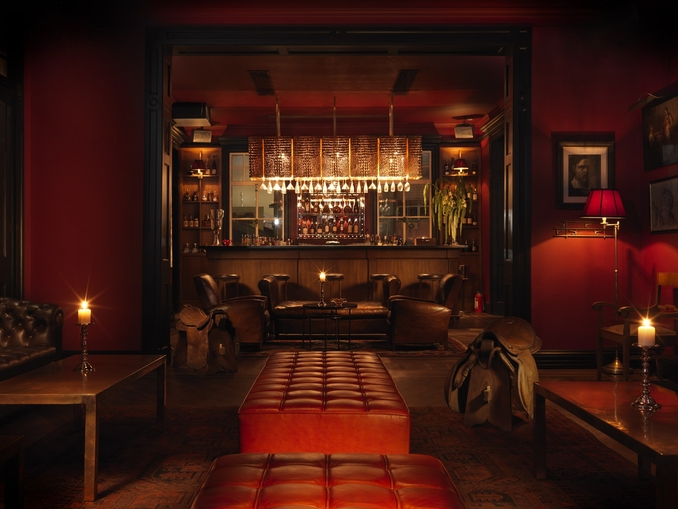 Shanghai 1920  - Let's turn back the time to when people dress in an absolute elegant way!
伴着徐徐秋晚风穿越过去的时光
重回魂牵梦萦的经典
When: Oct. 26th, 2017 Thursday from 7:30pm until 11:00pm 
时间:10月26日周四晚上19:30PM至23:30PM
Venue 场地: KEE Club Shanghai
Address :
 3F, Building 1, No. 796 Huai Hai Road Middle  
Tell 电话: 3395 0888
Dress code 着装:
Gentleman: Suit or Fashion Friendly 男士:西装或时尚
Ladies: Glamorous or Fashion Friendly 女士:优雅迷人或闪耀夺目  
Featured guests: 
Mr. Steve Finlayson
General Manager of Radisson Blu Hotel Shanghai New World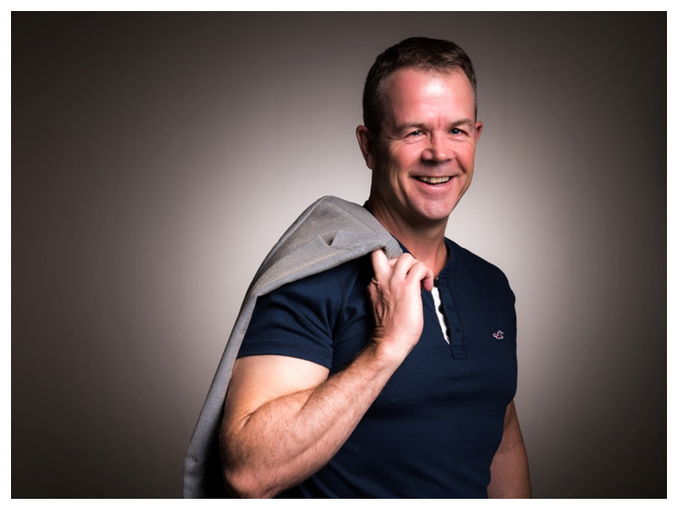 Steve has 25 years management experience in the hospitality industry. Steve returned to Shanghai, with a passion. Back for his second Shanghai posting with Carlson Rezidor Hotel Group, the new general manager of Radisson Blu Hotel Shanghai New World was certainly surprised by the staggering growth during the five years since he last lived here.
An active sightseer, particularly into the bamboo forest, Finlayson enjoys sports very much and swims, golfs, skis and does short course triathlons.
Mr. Eric Oetting
Managing Director for ROCKART Asia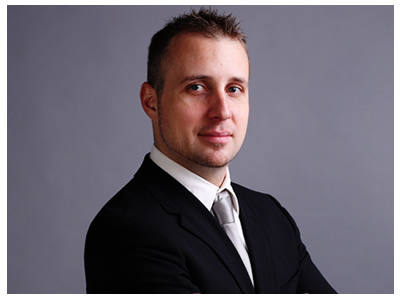 Eric is a serial entrepreneur with more than 10 years first-hand business experience in China. Since permanently relocating to Shanghai in 2008, he has served as a business coach and advisor to numerous startups and developments, as well as founded and developed a series of businesses including: Warehouse No.9真人CS, the De Refter Belgian Bar & Brasserie concept and franchise pilot, Big E entertainment centers, Gourmet Week (China), Planet O entertainment centers, and ROCKART Asia. Mr. Oetting currently serves as the Managing Director for ROCKART Asia and Chairman of Planet O entertainment centers. He is fluent in English and conversational in Chinese Mandarin.
(More featured guests will be announced soon)
RSVP Options: (It includes one complimentary drink and participation in a lucky draw) 
报名方法:(费用包括一杯免费的酒或饮料及参加抽奖)

1.  Special prepay discount:  

Only RMB100 for one person or RMB180 for two persons and buy the ticket online click the link below or scan the QR code (Please add our wechat 1300 3211 151 and share the event to your moments)
预售票提前支付优惠折扣: 100元/1位或者180元/2位(请加FC Club微信1300 3211 151, 将活动分享到朋友圈) 请直接点击以下链接或扫二维码直接购买。

https://yoopay.cn/event/10262017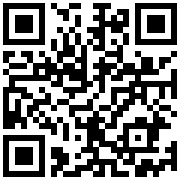 2. RSVP by wechat and pay in advance 

Only RMB100/person. Please add our wechat 1300 3211 151 and advise your name and contact number. To enjoy this special discount and please share the event to your moments

3. Early bird discount and RSVP by email 邮件报名提前预订优惠 

- RMB140/person RSVP 优惠票: 140元/位 

Please email your full name, company name, position and contact number to This email address is being protected from spambots. You need JavaScript enabled to view it.
提前邮件预订优惠报名请将全名,公司,职位, 手机号及邮箱发送至 This email address is being protected from spambots. You need JavaScript enabled to view it.

4: Walk-ins RMB180/person 现场购票:180元/位
A friend of a friend is a friend, so join us and meet old friends, make new friends and empower your business network. And do not forget to bring lots of name cards!

Please forward this message to anyone who might be interested in it.
We are looking forward to seeing you. 

Regards,

FC Club Shanghai Team
This email address is being protected from spambots. You need JavaScript enabled to view it.
Tel: 5694 9093 or 1300 3211 151
Venue pictures: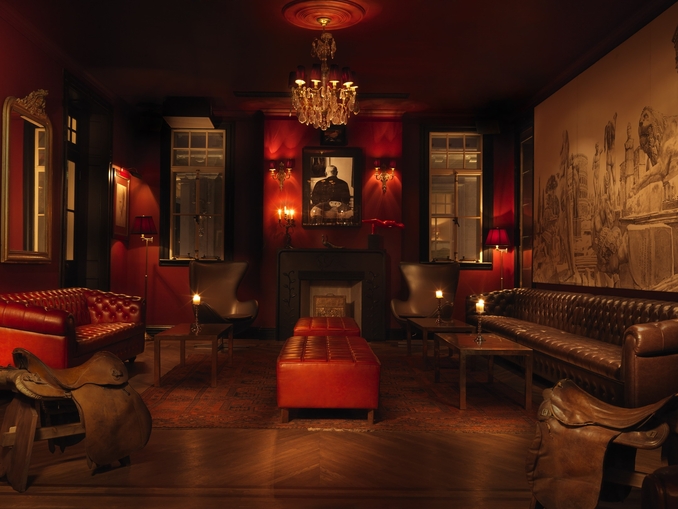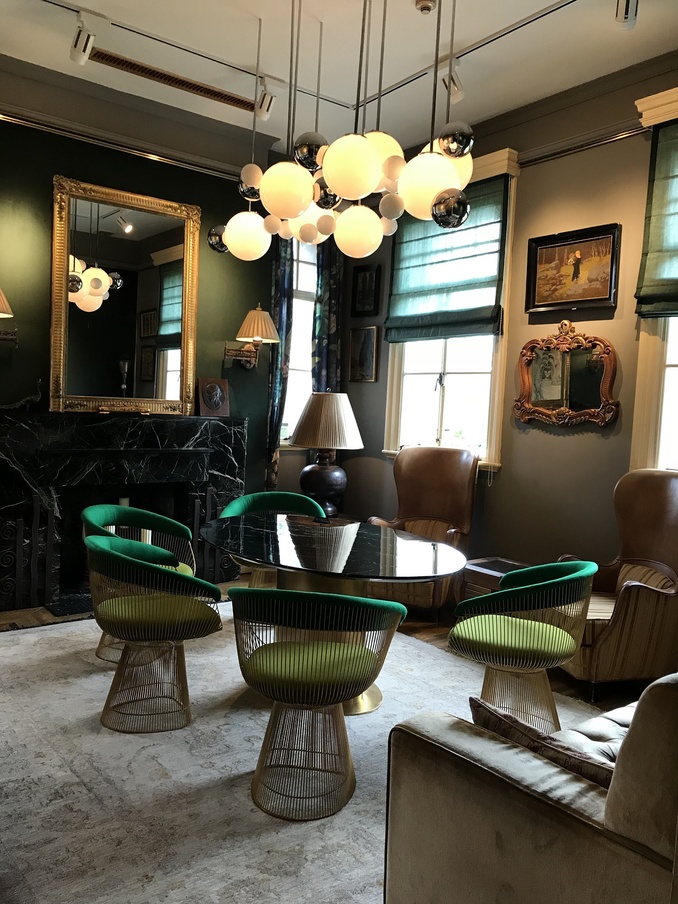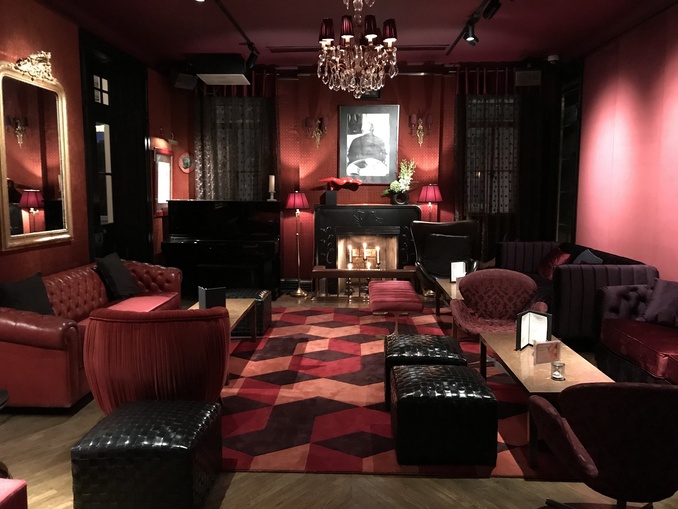 You are cordially invited to attend
FC Club 16th Anniversary 
Midsummer Night's Dream Party
- Fashion Show + Blacklight Art 
- Finance, Banking, High-Tech Networking Party with 10 Guest Speakers
FC Club16周年盛典仲夏夜梦幻派对
- 时尚秀+夜光艺术
-10位创投嘉宾分享酒会& 金融、银行、科技时尚之夜

Friday July 14th, 2017 from 7:30pm until 12:00pm
周五7月14日晚上7点半至12点

Join us for this THE SUMMER FRIDAY 
仲夏夜梦幻派对
Party with more than 200 guests! 
现在就加入这场200人的盛大派对吧!
@ Sky Dome Bar, Radisson Blu Hotel Shanghai New World, 
47 Floor, 88 Nanjing Road (West)
The Dress Code: Glamorous or Fashion Friendly
着装:优雅迷人/闪耀夺目

Relax in superb surroundings and catch up with old and new friends, watch the skyline of Shanghai or the stars whilst having summer drinks.

Blacklight Art by Amey Sali @9PM 夜光艺术艺术家 Amey Sali @9PM
Fashion Show by Vincent Chou @9:30PM 时尚秀设计师Vincent Chou @9:30PM
Lucy Draw @10:30PM 幸运抽奖@10:30PM
RSVP Options (Last week special price has been sold out): 
1.  Special discount (Prepay before 10pm on July 12 and share the event to your moments. Please add our wechat 1300 3211 151): 
预付优惠 (费用包括一杯免费的酒或饮料及参加抽奖)
Only RMB100/person and buy the ticket online click the link below or scan the QR code 
预售票提前支付优惠折扣: 100元/位 (请于7月12日晚上10点前支付。请将活动分享到朋友圈,请加FC Club微信1300 3211 151) 请直接点击以下链接或扫二维码直接购买
https://yoopay.cn/event/07142017
2. Early bird discount please email your full name, company name, position and contact info to This email address is being protected from spambots. You need JavaScript enabled to view it.
提前预订优惠报名请将全名,公司,职位, 手机号及邮箱发送至 This email address is being protected from spambots. You need JavaScript enabled to view it.
RMB150/person RSVP by email 每位150元/ 位 

3. Walk-ins RMB180/person 空降180元/ 位 

About Vincent Chou 

After graduated from IFA - AICP with first place in 2007, Vincent Chou was recommended to Paris for further studies to continue his fashion dream.

From 2008 till now, Vincent Chou has established his Haute Couture studio concentrating on Haute Couture field and worked as professor in Shanghai Art & Design Academy. In 2010, he participated in the costume design for the opening ceremony of World Expo. The next year he launched his first collection in MOCA Shanghai and won the praise, and then join the synthetic effect art exhibition in M50 in 2013.
More than 10 years' professional experience in Fashion and design industry, and deep-cooperation with international luxury and fashion brands with high-quality products, Vincent won the respect and trust from his clients and VIPs. 
In 2016, Vincent founded the ready-to-wear brand VINCENT CHOU and senior dress brand WANAN VINCENT ,as a new start and hopes to express his understanding and opinions about life and beauty through every collection's work.
About Amey Sal
Amey Sali, is a Shanghai based new age artist, who has been gaining recognition on the contemporary art scene since 2007 and more recently throughout China in UV art since 2013. Born in Mumbai, Amey studied his passions at the L.S. Raheja School of Art and Bharati Vidyapeeth University. Over the years, Amey Sali's unique style has earned him vast appreciation and encouragement among the Global art community. 
In 2013 his blacklight themed paintings attracted the interest of Big E Entertainment Center's founder, Eric Oetting, which began Amey's tour of China painting themed blacklight attractions across the country. To date, Amey has mastered more than a dozen unique attractions across the country and has also been commissioned to work on projects overseas in America and Europe. Amey is currently partner of RedRocket Studio in Shanghai offering specialty graphic artwork, murals, and design work for a diverse clientele.
Please forward this message to anyone who might be interested in it.

We are looking forward to seeing you. 

Regards,

FC Club Shanghai Team
This email address is being protected from spambots. You need JavaScript enabled to view it.
Tel: 5694 9093 or 1300 3211 151
Our partners:
Venue picture: 
Join us on March 19, 2017 for FC Club (Shanghai) East Meets West Networking Sunday Brunch. This event brings together Business Owners, Entrepreneurs, Professionals, HRs, Recruiters, Banking Finance and Media, Marketing, Supply Chain etc. Professionals. It is a very special networking brunch that provides a relaxing and informal atmosphere for all industries, all professions. 
Free entrance and please pay for your own consumption at the event. 
(Please share the event to your moments to enjoy free entrance.) 
When:Sunday, March 19th, 2017 from 11:30 am to 3:30pm
时间:2017年3月19日周日, 11:30 am to 3:30pm
Where: Blue Marlin
Address:  NO.18 East Yuyuan Road (Near Tongren Road), JingAn District
静安区愚园东路18号近铜仁路
Tel: 021-68867576
Subway:  Line 2, 7 (Jing'an Temple Station 静安寺站)
For Registration please click "RSVP" or email your full name, company, position, mobile number to This email address is being protected from spambots. You need JavaScript enabled to view it. 
Special Brunch Menu:
Please forward this message to anyone who might be interested in it.

We are looking forward to seeing you.

Regards,

FC Club Shanghai Team
This email address is being protected from spambots. You need JavaScript enabled to view it.
www.fcclub.com
Tel/wechat: 1300 3211 151
Venue pictures: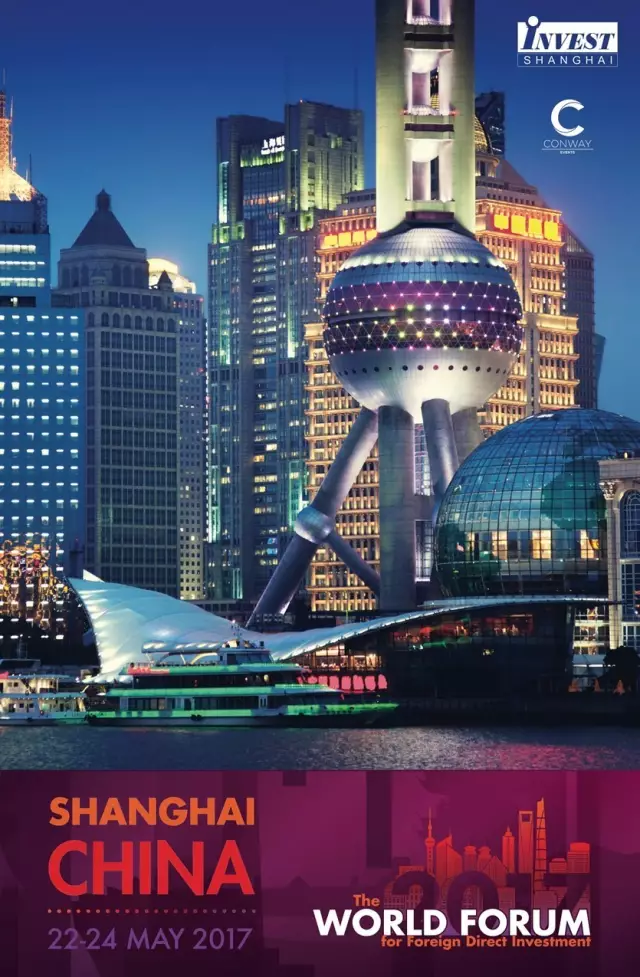 欢迎参加第14届外商直接投资世界论坛!
Welcome to the14th Word Forum forFDI!
论坛详细日程及相关信息请仔细阅读下文:
For Englishintroduction please click URL:
www.worldforumforfdi.com

14年来,由Conway(康威集团)组织的世界外商直接投资论坛(FDI世界论坛)汇集了世界各地不断扩张的公司,投资促进机构(IPAs)和服务供应商;同时,论坛为促进他们之间的合作提供了一个独一无二的平台。康威集团已经成功的在中国上海,美国费城,阿联酋沙迦,美国圣地亚哥等城市举办了FDI世界论坛,与此同时,我们还为部分参会者提供了成熟的对外直接投资培训。在即将到来的2017年5月22日至24日,我们将再次回到中国上海,为全世界的投资者和招商促进会带来最前沿的对外直接投资信息,专家讲座,和圆桌论坛。
主办单位:
Conway Data Inc.美国康威集团 www.conway.com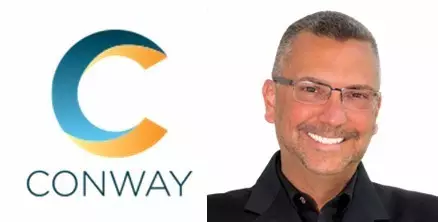 关于康威集团:
康威公司,建立于1952年,是世界上唯一一家专注于全球企业投资的全方位服务机构。有着65年的外商直接投资历史,在全球运营中助促进公司投资和创造就业机会。康威提供世界上最全面的国内和跨国企业的投资扩张相关服务,综合服务满足政府机构招商引资以及公司规划全球扩张的需求。康威客户网络内的企业决策者每年投资超过3000亿美元到新设施,办公室和厂址等等。康威的服务与和全世界企业决策者的联系能够全方位的促进政府机构进行国内外的招商引资活动,支持客户完成超3500亿美元选址投资决策。
协办单位:
Skyteam天合联盟航空公司联盟、Invest In Shanghai 投资上海、Trantus、CIBTvisas
赞助商:
华夏幸福基业股份有限公司CFLD、the African Chamber of Commerce、WorldAssociation of Investment Promotion Agencies (WAIPA)、PBIAQABA、ACTUA:Invest In Andorra, FC Club等
媒体合作伙伴:
今日亚洲(Asia Today)、Annual Investment Meeting (AIM)、选址杂志(SiteSelection)、CEO Club Network等
往期回顾: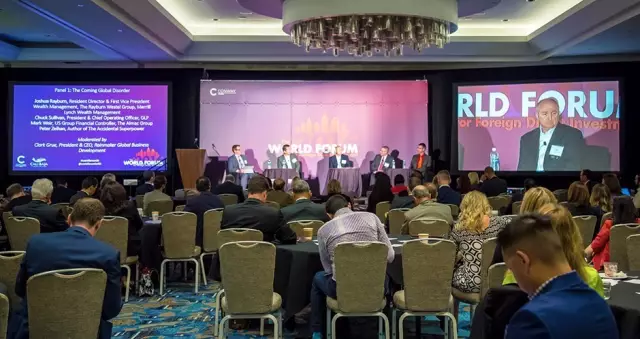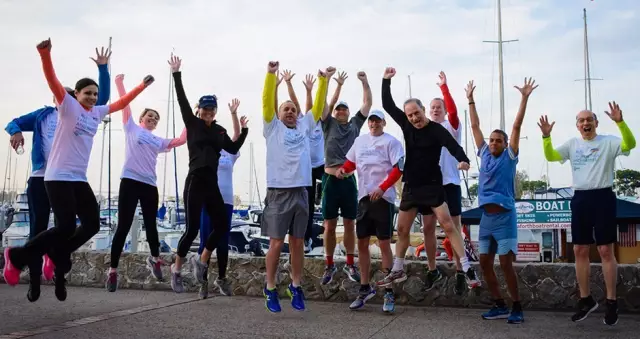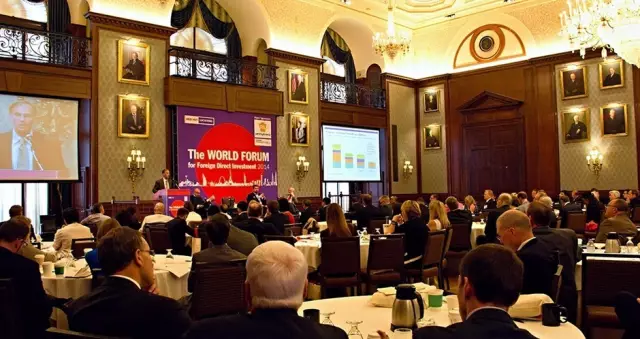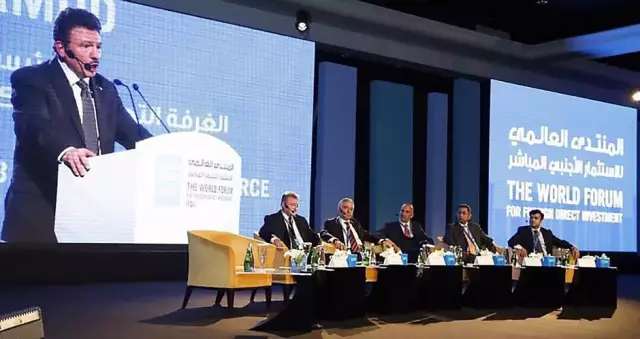 会议信息:

•                    与会对象:企业总裁和高级管理人员、企业对外投资负责人、投资促进机构(IPAs)成员、经济发展组织成员、商业选址、法律顾问
•                    时间:5月22日18:30(欢迎晚宴)、5月23日8:00-20:00、5月24日8:00-21:30
•                    地点:中国上海南京东路789号,上海世茂皇家艾美酒店
论坛议程:
论坛一:展望下一个25年

概要:在前所未有的科技发展和国际合作的支持下,全球经济在上一个25年经历了惊人的变化。那么,下一个25年将有什么样的发展?我们将如何平衡工业增长和可持续发展

列席嘉宾:

Robert  Echandi-世界银行,投资政策与促进/投资环境全球总管

Fred Pearce-科技新时代杂志, 资深记者/作家/演说家

Alysia  Silberg- Acceleforce, 联合创始人/首席运营官/创意总监

Jun Ye-华夏幸福基业股份有限公司,副总裁

论坛二:应对全球挑战:网络安全&供应链

概要:保护数据和知识产权从来没有像现在这样的重要或更具挑战性;维护供应链安全和投资合适的领域例如农业和生物技术,      对我们的未来至关重要。企业和政府如何解决这些对世界各国经济至关重要的问题?

列席嘉宾:

Jay Kaplan- Synack,首席执行官      

Jim Serstad- Tompkins国际,亚洲地区合伙人/董事总经理

Justin Smmith- Pivotal Software,首席安全官  

Jeremy Zimmerman- Force10       LLC, 全球业务拓展总管/投资者/企业家

论坛三:"一带一路"

概要:新"丝绸之路经济带"和"21世纪海上丝绸之路"的倡议对全球的经济及投资带来巨大影响。专家小组将预测"一带一路"对全世界的影响及改变

列席嘉宾:

Mary       Boyd-经济学人杂志,总监

Christine       R. Guluzian-加图研究所,博士后访问研究员

Tariq       Ahmed Nizami- CEO       Club Network, 创始人&首席执行官

Pamela       Young- Global       Trade Innovations, 创始人&首席执行官

论坛四: 机器人的崛起

概要:机器人和人工智能正在全世界范围内取代大量工业中的传统劳工系统。这种现象对未来几代人代意味着什么?而我们该如何更好的准备这种不可避免的趋势?

列席嘉宾:

Tom       Manning-中国顾问委员会&众多公司独立董事,主席

Ronnie       Vuine- Micropsi Industries,创始人&首席执行官

Hubert       Wo- ARRIS, 副总裁

论坛五:外商直接投资(FDI)的未来    

概要:在新兴经济体增速放缓,中国从低端制造业向以知识为基础产业转移,还有唐纳德特朗普总统威胁全球贸易的大环境下,外商直接投资(FDI)的投资环境在近期和长期将会是如何?我们将探讨日新月异的新技术和保护主义的增长将如何彻底改变就业,吸引投资和全球经济。

列席嘉宾:

Peter       Fuhrman-中国首创,主席/首席执行官

Jane       Li- Diversis       Capital LLC, 董事会成员/私募股权经营合伙人/IT执行委员

Bostjan       Skalar-世界投资促进机构协会(WAIPA),执行董事&首席执行官

David       Thomas- Think       Global咨询公司,首席执行官

Pamela       Young- Global       Trade Innovations, 创始人&首席执行官

论坛六:水资源之争和气候变化

概要:随着人们对水的需求和竞争逐步增长,许多专家预测,      人类将在化石燃料短缺之前耗尽世界上干净的水源。水资源密集型行业将解决珍贵水资源的责任消费;并且针对全球范围内,农业进步,水资源清洁和能源生产议题来讨论环境问题和可持续发展的需求。

列席嘉宾:

Craig       Aldous-上海澳大利亚商会,首席执行官

Oren       Blonder-美国Blue Water科技有限公司,首席执行官

Christopher       D. Wild-美国懿华水处理有限公司,全球企业地产经理

论坛七:人力开发及人才招募

概要:这场论坛将探讨合作伙伴关系在行业和教育之间中的作用。深入了解合作伙伴关系如何为现代劳动力提供和培训有技能的学生和员工,      并帮助政府和公司吸引并留住人才。

列席嘉宾:

Andrea       Myles-中澳千禧计划,首席执行官

Vik       Bangia- Verum咨询公司,首席执行官

Erika       Nielsen-博格华纳,全球政府事务董事

Serap       Zel-法国比克公司(BIC), 人才招聘总监

论坛八:中国对外直接投资

概要:中国对外直接投资量有着惊人的增长:2015的流出量超过2005的十倍多。这使得中国成为了世界对外直接投资第三大国。哪些国家和部门是这些投资的目标?新的外汇管制政策会减弱这种趋势吗?对于中国的全球企业来说未来会怎样?

列席嘉宾:

Patrick       Becker-贝旭科投资咨询有限公司,首席执行官&创始人

论坛九:未来学家&经济学家圆桌讨论

概要:知名经济学家,未来学家和选址专家们将召开一个坦率而开放的圆桌会议来讨论国际问题对外商直接投资(FDI)的影响。

列席嘉宾:

Cedric       Chehab-惠誉集团旗下BMI Research, 全球战略主管

Clark       Grue- Rainmaker公司,主席/首席执行官

Jose       Torres- Bloom咨询公司,首席执行官&创办合伙人

 
 (Click the pictures to view the details)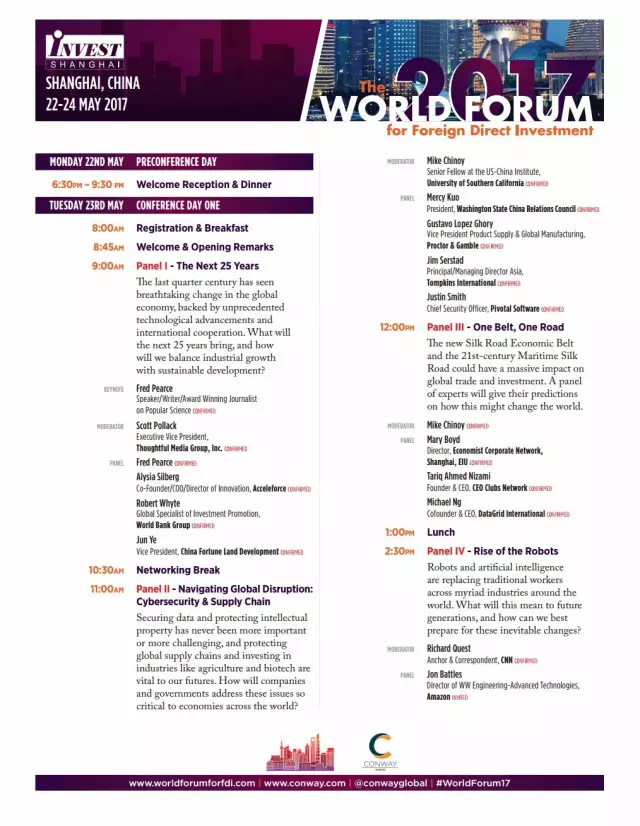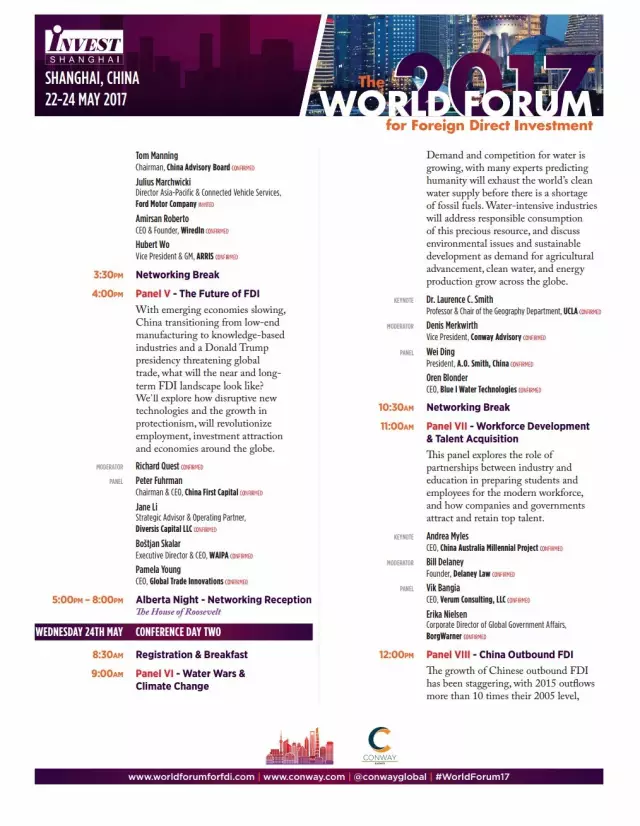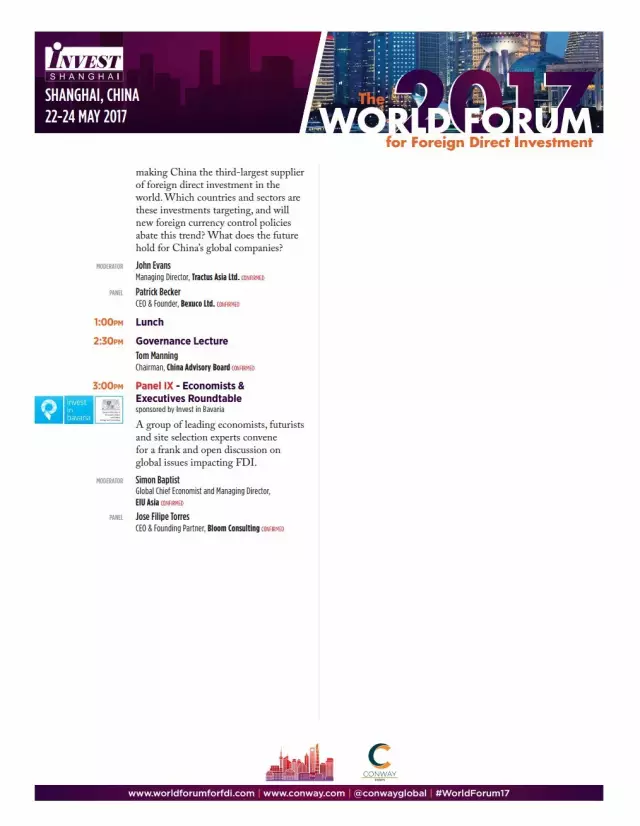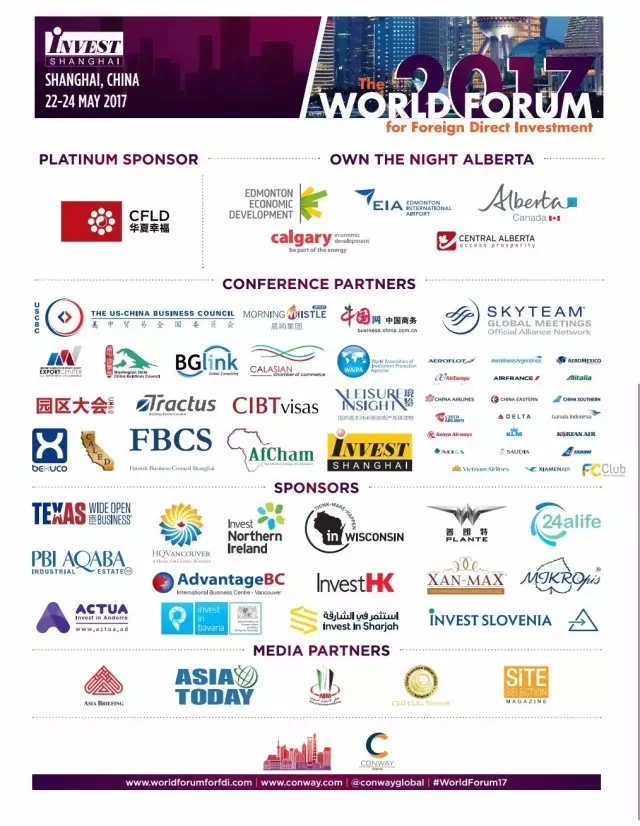 _____________________________________________________________________
本论坛对FCClub关系网络圈的合格企业提供 25折优惠参会,减免75%的费用,请通过网上报名的形式登记参与论坛。
WF provides 75% off discount code for qualified corporates through FC Club network. Please register yourself online.
请在报名时输入本优惠参会码:WF17DR75
Please enter the DISCOUNT COUPONcode while registering: WF17DR75
在线报名 online registration:
Please click 请点击"阅读原文"
合作/咨询联系:This email address is being protected from spambots. You need JavaScript enabled to view it.
FC Club (Shanghai) Career Development & Recruitment Forum and Networking Party
FC Club(上海)职业发展-招聘论坛及派对

We cordially invite you to attend the CAREER DEVELOPMENT & RECRUITMENT FORUM AND NETWORKING PARTY in Shanghai. In the spirit of our vision of "We are the brightest and the best!", the forum will address your present needs to prepare you for the realities of the future. You will also have an opportunity to listen to inspiration speakers, and network with a diverse group of accomplished professionals.
When:Thursday, March 9th, 2017 from 19:00 p.m. to 23 p.m.
时间:2017年3月9日周四,晚上19:00 p.m. to 23 p.m.
Location: Espace@THE PLACE, 457 Jumen Road, R Floor, Bridge 8 Phase IV, Huangpu District,
near Runan Street
Subway:  Line 4, 8, 13 (Line 4 Luban Road, Line 8 Xizhang Nan Road, Line 13 World Expo Museum) 
地址:上海市黄浦区局门路457号R楼,8号桥4期"汇上星会舘"靠近汝南街
地铁: 4、8、13号线(4号鲁班路站、8号西藏南路站、13号世博会博物馆站)
Engage with industry experts, recruiters and thought leaders
Join us on March 9th for our annual Career Development Forum. An event composed of Shanghai's notable career advisors, recruiters and employers. Get career advice and gain insights on how to market yourself in a competitive job market.
There will be a networking reception prior to the panel.
MAKE YOUR BEST CAREER DEVELOPE
Get direct access to employers, executive search companies, educational and training facilities, career services and entrepreneurship services. Attend and meet face to face with recruiters, career specialists, HR professionals and admission officers to access career opportunities from over 50 sectors in a dynamic, prospective and unique environment.
RSVP Options (It includes one complimentary drink and participation in a lucky draw):
提前预订优惠 (费用包括一杯免费的酒或饮料及参加抽奖)
1. Special discount for prepaid ticket only RMB100/person 
      Buy the ticket online click the link below or scan the QR code 
      预售票特别优惠:提前支付优惠折扣: 100元/位
      请直接点击以下链接或扫二维码直接购买
      https://yoopay.cn/event/03092017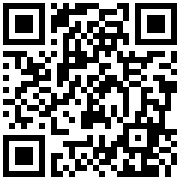 2. Or early bird discount by email
Early bird discount please email your full name and contact info to This email address is being protected from spambots. You need JavaScript enabled to view it.
Option 1: RMB140/person RSVP on-line or email
Option 2: RMB130/person Bring Friends! RSVP two by email
Option 3: Walk-ins RMB180/person
提前通过邮件报名预订优惠
报名请将全名,公司,职位, 手机号及邮箱发送至 This email address is being protected from spambots. You need JavaScript enabled to view it.
1人优惠票: 140元/位 
2人同行: 130元/位
现场购票:180元/位
Agenda: 活动议程:
19:00 PM – 20:30 PM Registration & Networking 签到 & 社交酒会
20:30 PM – 20:35 PM Greetings & Introductions 活动介绍
20:35 PM – 21:10 PM Panel Guest Speakers Introductions & Discussion 嘉宾介绍及互动研讨
21:10 PM – 21:20 PM Q&A 问与答
21:20 PM – 21:25 PM Lucy Draw 幸运抽奖
21:25 PM – 23:00PM Networking 社交酒会
Featured Speakers & Influencers: 特邀嘉宾: 
Ms. Rina Joosten, Entrepreneur, board member and publicist, Co-founder and Chief Commercial Officer of technology venture Seedlink Tech

Rina's speech is "How artificial intelligence changes the way we find careers?"
"Finding the right job is hard. Finding the right hire is just as challenging. How do we get a better match for employer and employee? Rina shares new research on how artificial intelligence can predict human behavior by analyzing a person's unique language. She illustrates a fairer future in which AI revolutionized the hiring process by seamlessly matching talents and companies without bias. "

Rina Joosten is entrepreneur, board member and publicist and she is Co-founder and Chief Commercial Officer of technology venture Seedlink Tech in China. Seedlink Tech develops artificial intelligence to predict human behavior based on language. The company launched applications for HR, supporting companies to predict applicants' job and cultural fit. In 2014 the BBC featured her work at Seedlink Tech and the company won the Best Start Up of the Year Award in China.

Previous to Seedlink, Rina founded and directed international HR consultancy International Top Talent in both China and Europe. In 2011, she appeared in the documentary "Holland gets Talent", in which she is portrayed about her work to attract scientific top talent globally and in China. Rina held various management positions at DSM, a global science-based company active in health, nutrition and materials. Here she focused on the commercialization process of R&D and innovation. 
Mr. Gary Gong, Co-founder of eHire Group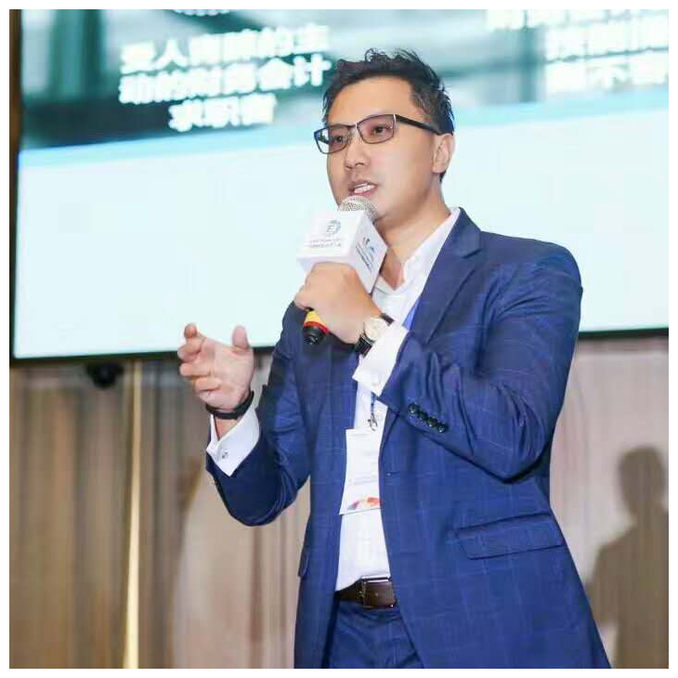 Gary has been in the search business for more than 11 years. He has successfully recruited talents in finance and accounting, financial services and human resources for both multinational companies and local players.


Before starting with eHire business, Gary had worked for eFinancialCareers as National Business Director, and Hays as Team Leader for Finance and Insurance. In his past experience, Gary can identify right candidates effectively by quickly grasping the essence of the business, its culture and team structure. As DiSC certified trainer, Gary is able to provide trainings regarding talent assessment and behavior test for different clients. Meanwhile, he also was awarded as 2013 Most Passionate People in Hays Asia – Leadership Award, Advanced Communicator Bronze and Leader Bronze in Toastmasters Club. In the end of 2015, Along with Copeople Group - a Leading service provider for finance professionals as one of co-founders, Gary has set up a brand new business called eHire Group which consists of recruitment services, online recruitment, finance consulting, contractor services and training/assessment. Until now, eHire business has expanded quickly into the nation, operating in Beijing, Shanghai and Guangzhou with a solid 30+ staff team built. Soon, our most innovative digital recruitment project called PinPin Mofang will be launched soon.
Mr. Cliff Hegan, Managing Director of Fitco-Consulting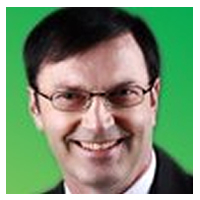 Cliff is a highly experienced professional with background in Retail, IT programming, IT project management, Manufacturing, Management Consulting, Business Development and Executive Search. 

Has achieved significant improvements in manufacturing processes utilising Theory of Constraints coupled with Lean and Six Sigma during his career with Alcan / Novelis and Rockwell Automation. 

Has developed strong expertise in Business Development and is able to execute Executive Searches in senior level placements.
Mr. Egbert Kampherbeek, General Manager of JW Grace Consulting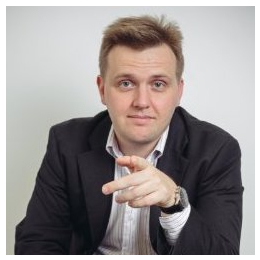 Egbert is General Manager of JW Grace Consulting. Egbert brings over 16 years of management experience in Technology companies across Europe and China. Through his experience of managing large teams in some of the world's biggest technology companies, Egbert has developed a clear understanding of recruitment of top performing individuals that bring value to his clients. Focused across the Asia market, Egbert has conducted several global searches – identifying and qualifying candidates from Americas, Europe etc..

JW Grace is an executive search company. They focus on the recruitment of middle to senior management/ technology executives especially on the following industries: IT, especially SAP, ERP related Financial Services, Automobile.
More featured speakers information will be announced 5 days before the event.  更多特邀嘉宾信息将会在活动前5天公布。
Please forward this message to anyone who might be interested in it. 欢迎转发活动给您的朋友。
We are looking forward to seeing you. 期待您的出席。 
Regards,
FC Club Shanghai Team
This email address is being protected from spambots. You need JavaScript enabled to view it.
www.fcclub.com
Tel: 5694 9093 or 1300 3211 151
Organizers 主办方:
Media Partners 媒体合作:

About The Place 
The Place is a multiple club platform offering event spaces and dining venues conveniently nestled in the 2,000m2 rooftop of Bridge 8 Phase IV, a leading creative park in Shanghai. The Place offers two dining venues, Terrace Lounge and Dining room.

The Place是一个多功能俱乐部平台,提供2000平方米的活动空间和餐饮场所,位于上海首屈一指的创意园区,八号桥创意园区四期的顶楼露台。The Place提供了两个特色餐饮场所,花园廊和私人厨房。
Venue pictures: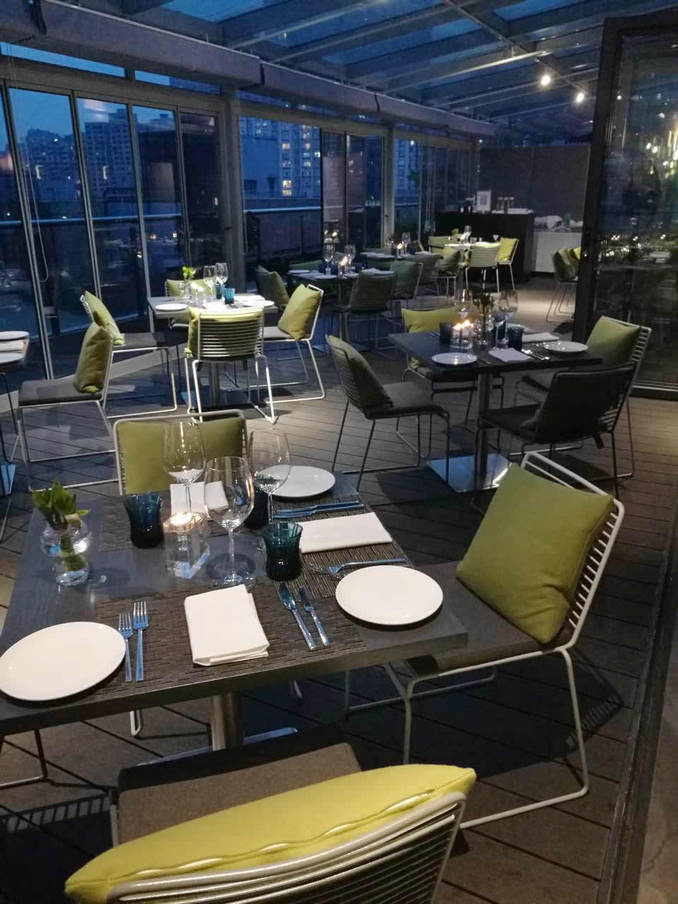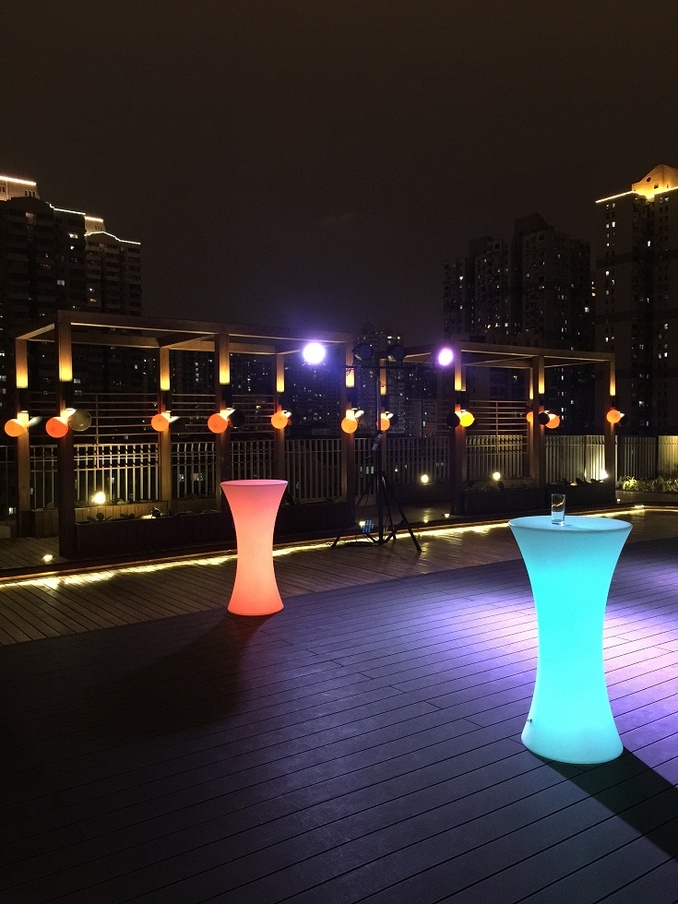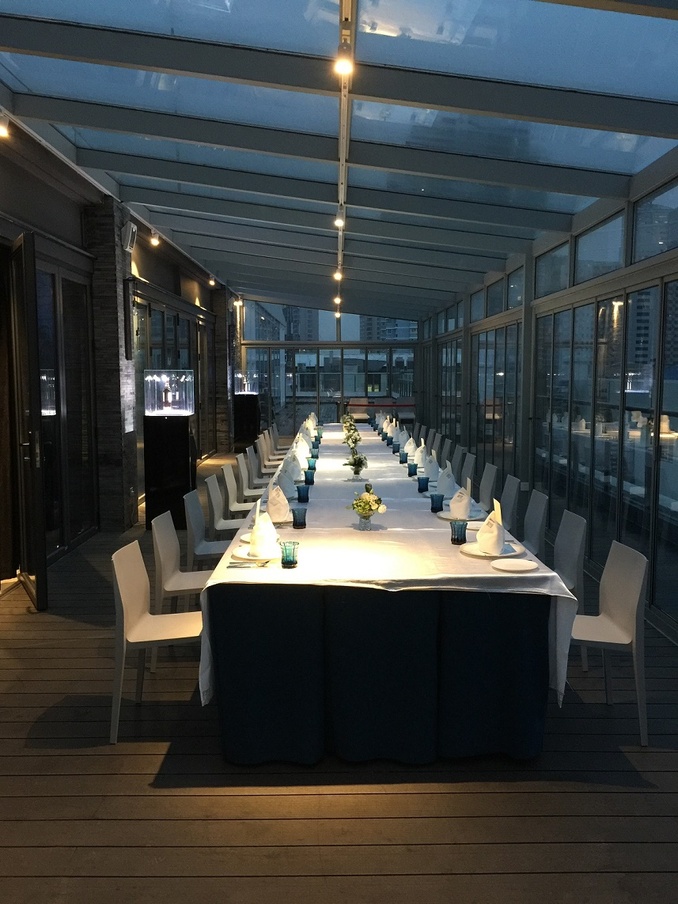 Add FC Club wechat as your contact to get most updated information about events, event pictures, jobs, featured guests, promotions etc.
Our wechat Official Account ID is fcclub2002 and you also can scan our QR code to follow us.
我们的微信公帐号是fcclub2002, 你也可以扫描我们的二维码, 来关注我们。谢谢大家关注,欢迎转发。
About FC Club
FC Club (Fortune Connection Club) – Where Fortune Starts
Welcome to FC Club (Fortune Connection Club) - a network for business professionals and connect the international community and people from a broad range of cultural backgrounds and experiences.
The world's professionals amongst globally minded people include expatriates and people that have had experience abroad or that want to increase their connections with professionals from all over the world.
The FC Club is one of the biggest English speaking networking organizations in Asia. It is a very powerful and leading business networking organization and after 15 years now it has been developed to an international networking organization. It serves a rapidly growing community of over 200,000 active members.
The FC Club is dedicated to bringing together business professionals, business managers, expatriates, human resource managers, and headhunters for its monthly events. Various social networking events and activities including Investors & Entrepreneurs Mixer, Art, Fashion & Luxury Networking Evenings, Business & Financial Evenings, Media Evenings and Career Development Evenings etc. are held every month in Shanghai, Beijing and Hong Kong.
关于 FC Club
FC Club 财富关系俱乐部是一家致力于举办活动的商务社交平台, 也是中国最大和最早的英语商务社交平台。 经过十五年的成长, 现已发展成一个全球网络组织。它迅速增长,在上海、北京、香港有超过20万的活跃会员,几千场活动,会员多为30岁不到及40多岁之间的高级管理层,外籍人士占35%。
每月的艺术时尚与奢侈品聚会,企业家、商务金融活动吸引了投融资界人士,金融行业人士及外资和民营企业家们,传媒业聚会聚集所有媒体相关人士。财富关系俱乐部提供您一个独一无二的平台,将带给您和您的职业或事业迈上新的台阶。
You are here:  

Uncategorised